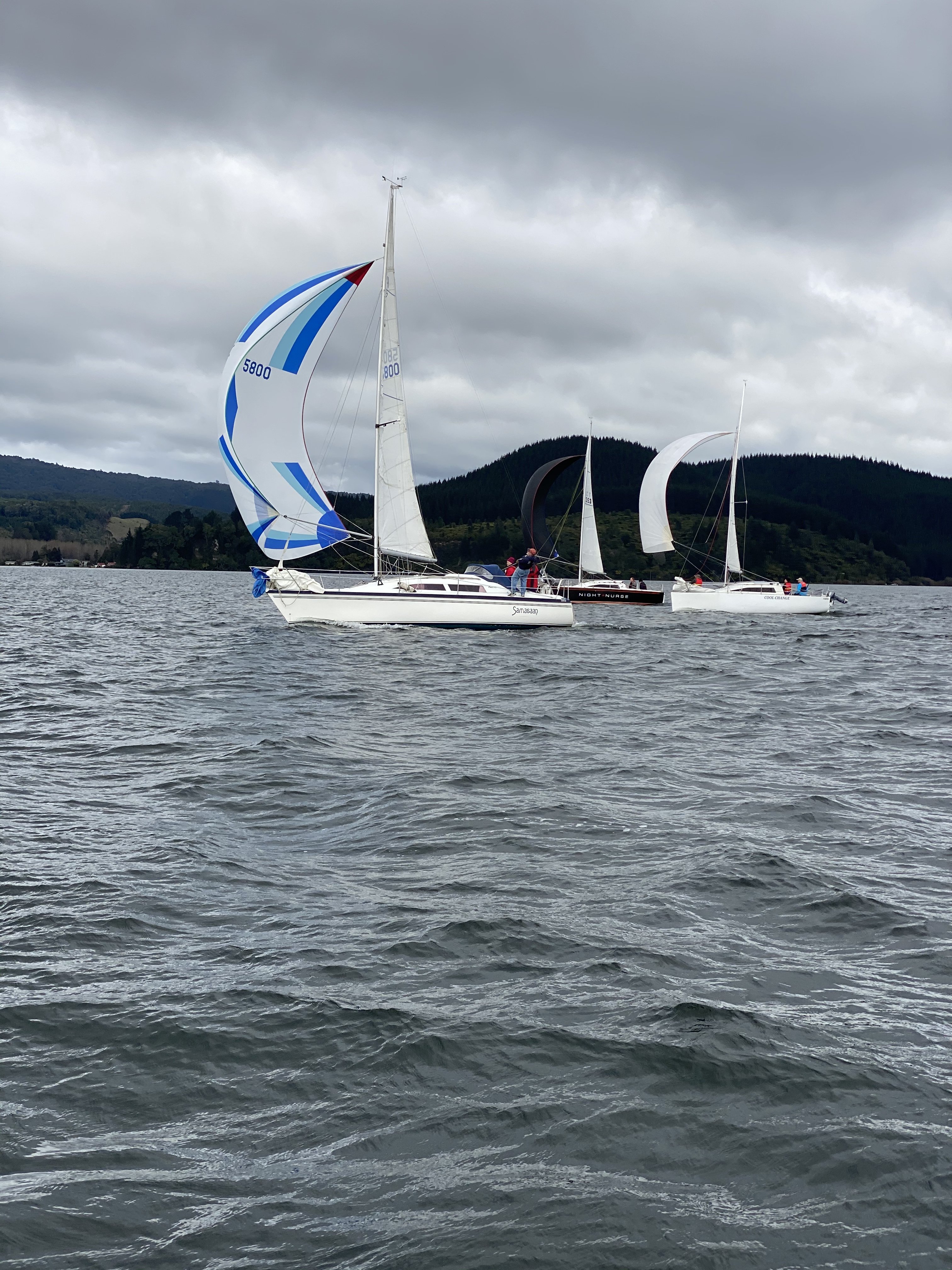 Content Count

473

Joined

Last visited

Days Won

9
Community Reputation
59
Good
Profile Information
Gender
Location
Interests

Sailing, Volcanoes. Geothermal systems
Recent Profile Visitors
The recent visitors block is disabled and is not being shown to other users.
Yip we had a sailing cat.... was happy to swim if needed.

The Garmin Glo 2 Gps Receiver For Mobile Devices is one way around this. Talks via Bluetooth to give GPS capability to any device.

Out at the compound this morning, had a look under the Bonito's ... one has a roller at the rear, the other nothing.

Check out some other Aquarius 22 trailers. we have a couple in our area an they do not struggle getting them on the trailer. As mentioned above be aware of over loading the winch wire/rope, the S hook an D on the boat.

After crotch straps, another consideration is a hood. Having done a few HUET's an a offshore survival course in a wave pool, the hood adds a significant level of comfort and survivabilty.

@Ex Machina That map is of the Auckland Volcanic Field, your totally correct there are volcanics elsewhere. However the South Auckland Field is much older and classed as extinct as is Whangarei. The Northland Volcanic Field is a little harder to class as there are events around 40,000 yrs ago .... probably on its way out. Outside of the greater Rotorua-Taupo area (Taupo Volcanic Zone), we can only map molten rock under the Auckland area, at about 80 km depth. Totally agree the next eruption in Auckland will not be a lot of fun.

I've understood it's the blue line in lower sketch, based on a line from forestay base to centre of mast.... be interested to see other interpretations

Thanks IT for reading .... The attached image is from a paper dating events in Auckland ... eruptions started about 140,000 yrs ago and last was Rangitoto (600 yrs ago). Locations are random (oldest and youngest are basically next to each other. The rate of eruptions has changed with time, but was really busy around 30,000 yrs ago (an average rate means very little). As mentioned all the volcanoes have erupted once, except Rangitoto which has erupted twice (the 1st maybe about 6,000 yrs ago). Eruptions are very unlikely to occur outside of the area shown on the map (left side).

Currently listed for sale on TM...just showing off the new bottom coating....

@Steve is Mariner available... ?

One of the best Antartica stories.. great reading.

TVNZ news has shown at least one boat arriving in Wgn today.

That's sad to see, such an awesome boat. Always sailed to the max.