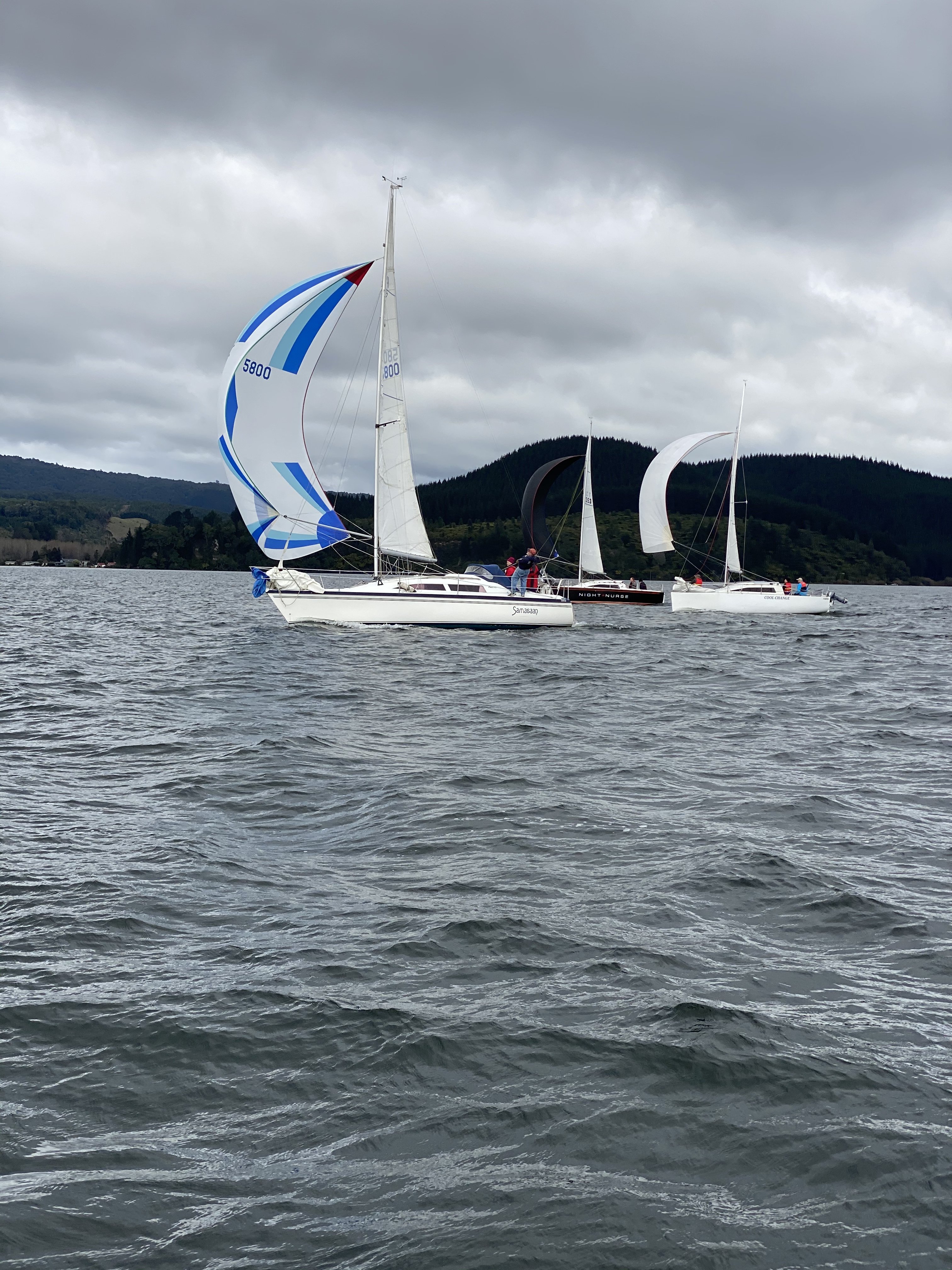 Content Count

500

Joined

Last visited

Days Won

10
Profiles
Media Demo
Forums
Gallery
Calendar
Store
Everything posted by eruptn
Yeah but the new halyard will....

Buy something like a Laser, spend a summer sailing off the beach, you will learn heaps.....an get a bit wet.

Thanks guys, the victron was the one I was biasing too.

I asked a rigger that just a couple of weeks an he said 'use knots'.

Hi Looking at the collection of battery monitoring kit out there. Firstly do they offer much more than a good voltmeter and an understanding of what is a good, bad or ugly value? I have a analogy meter that you can guess the last 0.3-0.4 volts or there about. Also have a simple 2 battery system, start and house, charged by the alternator. As I have hole on the electric panel the Victron, Master Volt and Enerdrive units look a simple solution as they should go in the existing hole or do I just go for good digital meter to replace the analogy one. Then there is the BEP DC monitor

Hasn't been as bad as forecast down here: https://www.nzherald.co.nz/nz/power-cut-to-2000-coromandel-homes-as-hurricane-force-rain-and-wind-lash-north-island/EJ7PBYCD6NCDHCRWFRNJPUTCT4/

https://www.rnz.co.nz/news/national/478226/three-people-rescued-after-forty-foot-yacht-sinks-in-the-marlborough-sounds

Only a couple of weeks away.

Well done Team Elevation....awesome result for a trailer yacht. See you back on the lake for the ACM in a few weeks

Great look forward to seeing you

Hi there team trailer yacht and sport boats. Its coming up time for the 2022 BOPTYS ACM regatta (Nov 19), 3 races in one ! Div A 3 laps of Lake Rotoiti Div B 2 laps of Lake Rotoiti Div C 1 lap of Lake Rotoiti Time to make some plans See you all in November BOPTYS Race Comm. vicecommodore@boptys.org.nz

I've sailed on one doing numerous Coatal Classics, Auckland 2 TGA, Round NorthIsland and lots of delivers, great boats.

Marine shops pump them up when you buy, probably do a top up if asked.

11 on a 8.5m boat is a lot?

Thanks for the feedback, your on my page, is this a cost effective method to get those three primary data.

I have a basic network with 2 displays, why not use them , I don't see size matters. I'm blind now except for a audio alarm.

Things came to a rapid holt after starting up...

Hi Many of us now have NEMA2000 displays but 20-30 yr old motors, with little monitoring beyond the control panel. That is no NEMA2000 output. Has anyone experience with the units available from Aliexpress, see picture. It appears one maybe able to get rpm, oil pressure and temperature, plus tanks onto a network. Are there other options, I'm aware of Actisense EMU. Thanks

Maybe some more detail of the unit on your boat? I had a similar experience backing out of a marina berth in Havlock, collected two launches an a pile in the process. Not a nice feeling! Turned out to be a cable clamp, bracket that had come free from a mount on a bulkhead next the the motor. Allowed the cable to bend without moving the lever on the gearbox. Nothing to do with lever in cockpit.

https://www.nzherald.co.nz/nz/late-skipper-mel-bolton-wins-case-against-auckland-council-over-storm-damaged-yacht/NP4Q7OPJ5LV5QLNZHHJRUNTUVA/

It's basically antenna to antenna, so depends on the antenna heights, line of sight plus a bit...

Have sent contact details in a private message.

As mentioned above; Posted November 6, 2016 We have 2 here in Rotorua, could put you on contact with owners for a look.

https://www.yachtingmonthly.com/news/new-initiative-to-look-at-the-rise-in-abandoned-boats-88288 Looks like we are not alone.

That's sad. Worked with him when we realigned the NZTYA safety standards with the YNZ safety regulations, what became Part V.