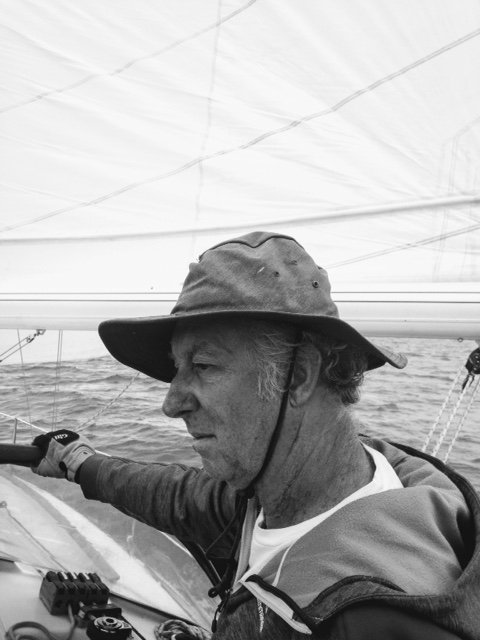 Above-the-Fold
Advanced Members
Content Count

89

Joined

Last visited

Days Won

2
ATF had Autohelm instruments aboard, so when the fluxgate compass/control head failed, we went with Raymarine. New EV-1 sensor unit and P70s control head. The original drive unit was just fine and is going strong. Can't recall its model but it does not have controls on it; it was driven by the control head.

I was born here. I have played in it for decades, Now I want to be in the sunshine. Especially since I can't even play hockey this year.

Montreal is colder than Toronto. Our wine only turns to slush.

Toronto, where the days are growing shorter and colder and boats are out of the water. In the usual run of things, I'd be getting ready to head south. Instead I am buying firewood and contemplating woolly hats.

Sigh. I watch the boats, but mostly I watch the scenery. I'd love to be sailing up the harbour with Rangitoto and Browns ahead, and a lunchtime swim at Izzy Bay in prospect. But (sighs again) looks like that's off for the foreseeable future ... unless the new majority government opens the borders a wee bit. I see some celeb's nanny was deemed an essential worker; perhaps as granny and grandpa, we could make a similar claim that the grand-sailors need our care?

But to my point... is there no pressure to find a roadmap that could let some tourists in for the event, in the hope of recouping at least some of the millions spent on it? M

Well, there will be some, of course, but as things stand they'll all be locals, of limited benefit to the hotel, tourism, and hospitality industries. I would have expected, by now, to see some hint that those folks are pressing the government to give them a break and open the doors a crack, but a quick scan of the relevant websites turned up nothing. Waiting until after the election? Or is it Fortress New Zealand from now until eternity? Or am I missing some sort of groundswell? Seems to me that a lot of people must have been planning for a tourist windfall this spring and summer and now they

My issue -- that the page number buttons did not take me to the page in question but did nothing -- appears to have cleared up. Yay!

Nope. Even in North America, the port running light is red

to answer the question: nowhere near as good.

Well, we have an electric halyard winch so our mileage differs. But we really like the LF boom, although it has taken a while to figure out all its tricks (one of the upper battens tends to snag on the boom unless the sail is slightly backwinded at that point in the furl, for example). I had to grind up the main on a friend's Beneteau 36 a while back and I thought I was going to have a stroke halfway through. MS

Used them for several years on my Canadian boat, a 27-foot Mirage, also with old Barients. They worked pretty well. The key to the self-tailing trick is to make sure the line is stacked on the winch -- three or maybe four wraps -- so that there's upward pressure on the bottom of the wincher. It's also a pretty good idea not completely to trust the locking-in-the-groove thing; I always cleated off as well. Then I got a pair of Andersens at a deep discount and the winchers were history. Michael Smith

$100 million? Not if the tourists can't come.

I've never found a copy there and I've been looking since I bought Above The Fold (Wright 10). But nice to know there's a Kindle version.

(sobs) But I want to be on my boat!