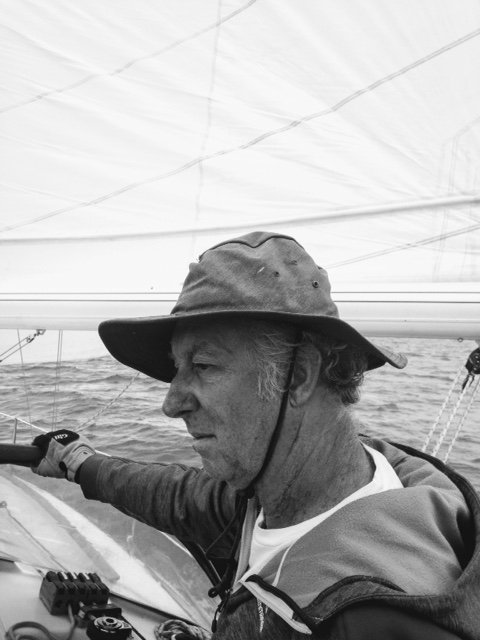 Content Count

122

Joined

Last visited

Days Won

2
Community Reputation
14
Neutral
Thanks for the insights. The charts are good but don't give the whole picture. We are pretty familiar with the Gulf and the coast as far as BOI (about eight years of summer sailing in the region) but for one reason or another have never really thought of going the other way. We might try to make the jaunt to Tauranga this summer. Thanks all MS (Above the Fold)

Well, car was the first option but the admiral thought boating it might be an idea. We usually hang around the Gulf or go north. Just thought I'd get a second or third opinion. MS

The grandkids have a cricket tournament in Hawke's Bay in January. We thought we might like to take the boat (Wright 10 in Westhaven) around to Napier to catch a game or two, visit a winery or two, and generally do family things for a week or two. But we've never been down that way by boat. Any thoughts on how long the trip would take (assuming wind and weather not too unfavourable)? We'd be double-handing and anchoring every night. No watch and watch for us. MS

Hmm. They had a lot of warning that was coming. Pretty sure I'd have tucked a reef into that main. And maybe had the guy the foredeck in a PFD. Looked as if the cameraman was tethered in (he/she was holding onto what looked like a tether) but no body else seemed to be. Lucky that nothing broke and no one went over.

Has anyone heard whether there will be a restaurant at KBC this summer? Last we heard, in March, was that the operators were giving up owing to various difficulties (getting staff, renewing contract) and there were no prospects for anyone taking over. We DO like to break up the trip north with a stop there.

Not sure if this is the right place, but as they don't seem to have a website where I could leave a hearty thumbs up or two, here's a bit of praise for the folks at Aquaplumb, WE had two separate issues, one in the galley, one in the head, over about a three-week period in late Jan. and early Feb. Malcolm showed up swiftly to put the first to rights and then a pair of his juniors came (again quickly) to solve the head issue. They were cheerful, efficient, and pleasant to have aboard. Knock on wood, our water systems will not cause problems for a while, but when they do I know the nu

We were in Tutukaka for the nasty stuff at New Year's; we just moved into the marina for a few days (Pacific Bay was getting lumpy). If you're not in a hurry, you might consider that. Was nice and quiet and the Angler's Club fish and chips was great. MS

Any thoughts on prep? Pull the bimini and dodger off, and maybe the foresail? Double the docklines? Deflate the dinghy? We're on L dock in Westhaven, so ordinarily we don't get a lot of major wave action but the wind will be roaring, I imagine.

Certainly hope the border re-opening is a help. Memories of KBC dinners and lunches have helped to keep us going over the past two years. It would be horrible if the place closed down.

My Mariner Princess works fine except for the grill, which works just fine if you hold the button in but goes out immediately if you let go. My keen understanding of all things electrical and stove-related led me to conclude the thermocouple is pooched. I think there was a thread here that suggested they could be found in China. But I was told I might have a hard time getting a gasfitter to work on the stove, so didn't follow up

The Stuff piece is excellent.

It's Wednesday night round-the-cans, so probably about 7:30 pm. Lake Ontario, off Toronto. The photog (whose J24 lives just across from Connemara) caught that amazing light as the sun was lowering.

And I'll be darned if I know how I got two copies in that post. Oh, well. Technology is sent to try us. MS

I think this is a pretty glamorous picture, but it's not from Godzone, so forgive me if that's a requirement. This is my Canadian boat, Connemara (Mirage 27), racing in July. I'm at the helm and the crew, apparently doing the Watusi on the foredeck, are actually getting the whisker pole in place for the run to the finish.