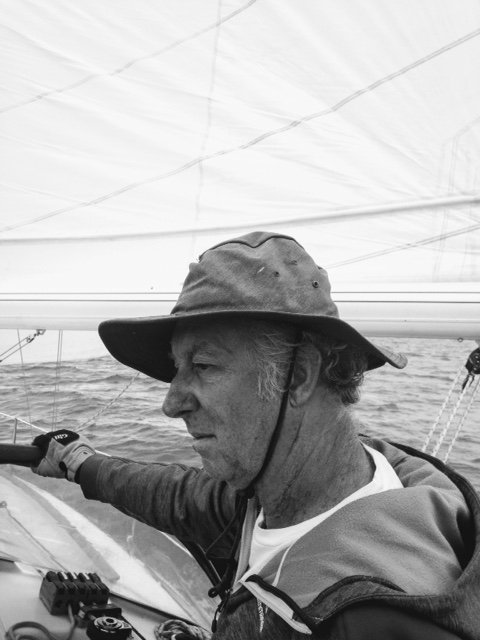 Content Count

106

Joined

Last visited

Days Won

2
Community Reputation
11
Neutral
Yes, IT, that was the original thought a couple of years ago when my mechanic first noticed that the device was kind of tatty: Take it to a shop and refurbish it, for relatively little money. The work did not seem urgent and we put it on the list of Things To Do Down The Line. I'm out of the country for the foreseeable future (presumably the border will re-open someday), so this fall seemed a good time. So he took it off and cleaned it up a bit. What he found changed his mind and at this distance I have to trust his judgment. regards MS

I have only seen pictures (I'm currently in Toronto) but my mechanic says it's rather "porous" and should be replaced. Doing the sort of repair you mentioned was his first thought, when we first discussed its condition several months ago. Then he got the piece off and looked at it. Ooops. The Volvo part now retails for more than $2,700 with another couple of hundred for a support bracket. But I found a replacement in the US for $755 US including shipping (and a bracket). Still a hunk of cash but better than it could have been. It's beginning to look as if we will sell the boat and move up

Wolf, thanks. I just bought a new one (not the gold-plated Volvo product but an after-market job). My mechanic was not sanguine about a used part being much better than the one he took off. But good to know about your old motor ,... we seem to be running into these issues more and more often. regards MS

The trusty Penta 2003 needs a new part, but a used one would be nice if it wasn't too dilapidated. It's part number 859360. Anybody got one or have a line on one? MS

Doubt they'd make a service call to Westhaven. But good to know.

Bradz, thanks for this. There's no hurry, since we can't get to NZ anyway and couldn't get in if we could. But with any kind of luck, we'll be there next summer and before then I will order from aliexpress. I'll pick your brain about how they are replaced closer to the day. best MS

Hey Bradz, did you get any joy from Aliexpress? FWIW, I also tried to clean my grill thermocouple to no avail.

I have a Mariner Princess two-burner that works very well except that the grill thermocouple went a couple of years back. I couldn't get any clarity on whether the themocouples were standard parts, so that an aftermarket substitute would work. And when I asked I got a caution that gasfitters are reluctant to work on the old stoves and likely to just throw their hands up and tell me to get a new one. So do I understand from this discussion that they are standard and can be replaced from this US company? MS

I'd rather hire it done. I'm surprised that, with all the boating-related industries in New Zealand, no one does this (or at least is not known to do this by members of crew.org (who (we know) know all)).

lol. Not helpful but mildly amusing. It's actually an old newspaper expression; the family thought it was better than "Deadline".

So this is not quite as high-tech as some questions ... but does anyone in the Auckland area make fitted sheets for v-berths and quarter-berths? MS

Boat in the club next door (Ashbridge's Bay Yacht Club, Toronto) called Rattle Ya Dags. Given the general absence of sheep in the vicinity, I would guess that few people understand it.

My bad. I thought the title was a typo.

Exactly what happened when we bought Above the Fold. We gave the dealer our top number. He came back with something like: "If you can just come up a couple of grand, you'd get it." We replied that we'd have to sell a grandchild to get any more cash and resigned ourselves to not getting the boat. We were sitting in a pizza joint in Kingsland later that evening, drowning our disappointment, when the dealer called to say the owners had accepted our offer.