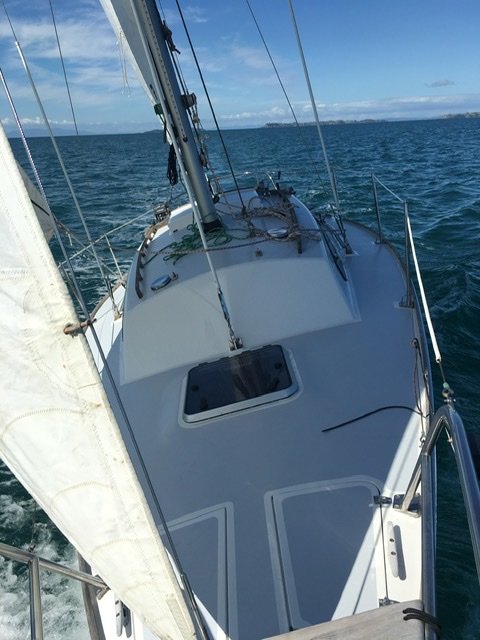 Content Count

89

Joined

Last visited

Days Won

3
Community Reputation
20
Good
Recent Profile Visitors
The recent visitors block is disabled and is not being shown to other users.
Picture appears to show 3 hemp rings. But they are very dry. I have tried various packings PTFE , graphite etc but came back to using hemp as it seems to do the job better with no overheating . Chatfield marine 124 Sunnybrae Road, Hillcrest, Auckland 0627 sell a length of very greasy hemp which you cut rings (usually 4) and repack.

Seems a hell of a waste,masts, stainless rails, would have thought there would be somethings worth salvaging

Well I tell a lie. Have just checked and the compass does have a flashing lite, and the log while stationary has a steady led, but I know it does flicker whilst underway.

I too run a nexus system with all bits except the depth sounder, have that wired in to the Lowrance MFD. Not too sure a lack of flashing indicates a server fault, I.e if you remove the log or wind there is no flashing either as there is no pulses coming in. You maybe right as I have no depth garage to confirm if it should flash, certainly the compass doesn't. Am a big fan of the nexus gear, the wind sensor with a horizontal axis is superior to anything out there today in my book.

As their is no hire or reward, I would have thought their is no commercial operation, thus not illegal.

Agree with IT, not to mention noise in the cockpit while underway, battery recharging.

I have a MH so no experience with square top running running rigging. But batons are usually to give shape to a sail in light winds. If the sail is collapsing it has too much depth for the wind pressure/angle. Can be counteracted with either flattening the main with your outhaul or changing your attack angle and the slot. Between the main and jib.

The guys who put my windows in used Fix200 https://www.fixtech.com.au/shop-product/marine/fix200-silicone---310ml-cartridge There's some interesting adhesives on their site https://www.fixtech.com.au/shop/marine/index

Both Harken(Fosters) and Burnsco have them at Westhaven. Go by the name of " track inserts"

I too have been enjoying your posts Aa Having a Spencer With much the same issues at one time or another. Re prop shaft packing, I went around the inevitable circles, looking at the various packing materials. In the end I stuck with the hemp, it served well the 10> years and in keeping with my mandate KISS, have enjoyed another 10 years with only twice having to tighten the packing flange..Next time will be a repack. Next on my list is an anchor winch, that damn anchor just gets heavier and heavier.

It has been a fantastic race of trial and tribulation, enormous respect for those that have done it. You've gotta love Samatha Davies finish though.

The internet has both gainsayers and naysayers, this was the first search result that popped up. https://www.sabireviews.com/williston-force-ac-review/

I did the same as Fish using Sika 291, the trick is too do the last tighten after it's hardened but before it's fully cured. And tighten the nuts not the screw of course

Excellent news, LEC has KE aboard.

5M seas would be a challenge alright ! I assume LEC did'nt get close enough to throw a rope, or it was unsafe in those seas to tether the raft without being able to transfer KE ?