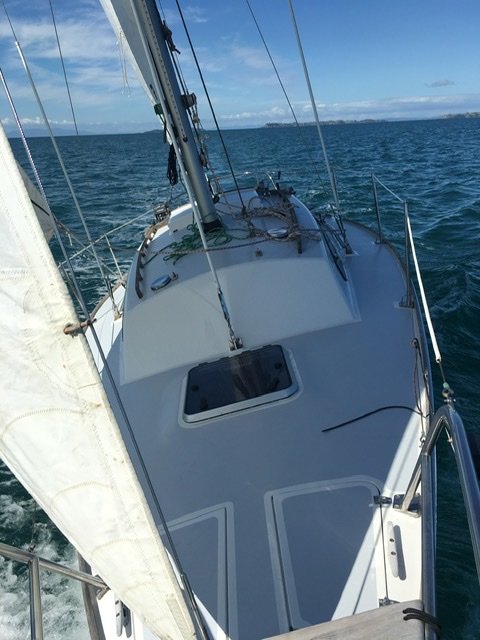 Content Count

68

Joined

Last visited

Days Won

2
Recent Profile Visitors
The recent visitors block is disabled and is not being shown to other users.
aardvarkash10 reacted to a post in a topic: Thinking ahead to Xmas - what tiller-pilot should Santa get me?

I have a 9.2M Spencer using a SimradTP32. Steers to wind/compass/plotter via NMEA0813 and hasn't missed a beat in 15years. Highly recommend it

I have my 1971 Spencer insured 3rd party only with The Marina Shop www.themarinashop.com

Have looked at that boat for some time trying to work out Why ! Is very odd.

Why on this topic only do I get a side history sidebar, all other topics are as normal

Good to hear a resolution and that nexus is still serviced. It is good gear and well worth keeping.

Ah see the head is on the network bus, you must have the newer head, twin wind vanes. Will think a little further, wonder what you can see across the PC port !

May well be the mast head unit, but would be worth checking out the server config. As a start 2 simple things to check for on the server 1. is the Led beside the mast head unit input connection flashing ? 2 Is the sever set to internal or external wind head

Is a great seat to watch the miles trundle by. Auto helm on and beer in hand I'm a happy man. Have never had the kite hook up on the edge, but yeah a rounded corner would be sensible.

Have mine like this(below). Wire run up inside the rail.

Thanks for the tip, Cameron, I have the D1-20 will have a look. So what seal required replacing ?

I thought they were drilling for oil

Assuming it is of the TP10,22,32 variety then this from the manual

I reckon they should leave it there. Would make a great swimming hole.

Thx MMT So the class rules on Foil Flap are very rigid, limits it to a plane wing type flap, only there to get the wing up or down. No feathering then. Would make it quick to move thru a tack.