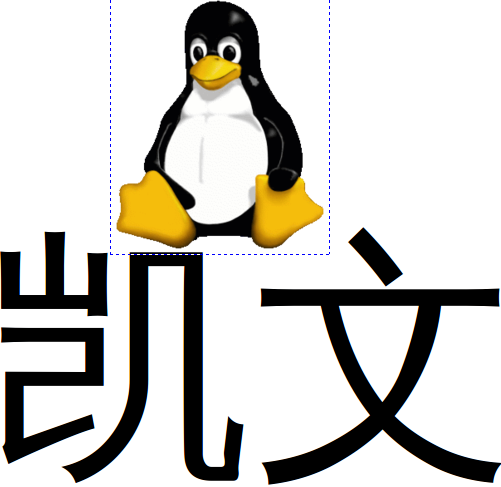 Content Count

1,004

Joined

Last visited

Days Won

20
Profiles
Media Demo
Forums
Gallery
Calendar
Store
Everything posted by Kevin McCready
When do you actually use the pump primer other than resetting after new filters? Maybe it was my pushing it a few times rather than the ether which did the job. Sorry to my mentors if I just failed the Diesel 101 test.

Thanks for the warning on the bug. What biocide did you use?

I'm ready for the test now. Thanks to you guys I might just scrape through. Heaps of thanks again!! I'm still whooping for joy from when the engine started.

I've been down a rabbit hole for a while learning about banjo bolts and double banjo bolts which I'd never heard of. But I can't figure out which fuel line or lines we're talking about. For posterity on this thread I thought I'd cut and post the Nanni 15, 2 cylinder 2-60he Technical data and maintenance items in case someone needs them (did they mispell diaphragm as diagram (I have no idea what these are anyway)? ENGINE SPECIFICATION Number of cylinders : 2 Displacement : 570 cc Bore - Stroke : 72 X 70 mm Compression ratio : 22/1 Max. pressure difference between cyl. :

Thanks Ashton! So it seems the guy who sold me the fuel filter might have been right after all. He said just whack it in after you've filled it with fuel and shouldn't need to bleed. I'll take the black box back to him and ask. But I couldn't see how you could get a filter into it. Maybe the whole plastic shebang needs to be replaced. I also discovered that the solar panel seems to only keep the starter battery topped up. The house things came back to life after the engine ran for a bit. I'll have to chase it up.

Success! Thanks. I want to thank each and every one of you. Here's what I did with my wife's help. And some interesting things happened. 1. drained about 50 mls fluid from the primary filter and it seemed to be diesel 2. loosed the blue bolt on top of the secondary filter and cranked it and then tightened again (didn't see any bubbles) 3. Took off the black plastic box (which I think is the air intake but I'm not sure). Pic attached - the black box came off where the two bronze looking large hose clips are at the bottom left of the pic. Strangely the box seemed to be empty.

I'm just about to leave. Before I do, what does it mean to say the governor might have a release screw. What's the governor?

Once again, thanks heaps. You guys are amazing. I'm keen to get back out there and have a go now. I'll let you know how it goes.

If it's a water trap. How can I check there's not too much water? Or what happens to the water which is trapped?

Wow. Thanks for that. I thought I traced the second one (the one close to the engine block) back to the fuel tank. But I could be wrong. My friend said a return was common but he's no great expert. Yes they need replacing. How should I check that fuel is getting through? My friend said it might be the injectors too.

The engine cranks but won't start. It happened rather suddenly. It's a Nanni 15, 2 cylinder 2-60he Does anyone know if the glow plugs run off the starter battery or off the house battery. I'm not on the boat now and didn't think about that until I got back to shore. A friend helped me spray ether into the air inlet but that didn't help the firing. I thought I'd replace the fuel filters to see if that helps, but I could be on the wrong track. We just discovered there are two fuel filters, one on the intake side and one on the overflow to take fuel back to the tank. But the intake

https://forums.sailinganarchy.com/index.php?/topic/230215-onesails-drama/

Nice. Good to see at least a couple of PFDs worn too. I clicked on the next link too about the appalling behaviour of OneSails blaming a fraudulent sail loft in South Africa for ripping off Jason and Nikki Wynn. Seems to me that if you're a global brand you need to have systems in place in case your licensees turn out to be arseholes .

https://www.rnz.co.nz/news/national/463700/five-people-rescued-five-missing-as-significant-operation-underway-off-north-cape

twisty, what's the story?

Just on a point of law, and correct me if I'm wrong, but my understanding was that evidence in recordings can be submitted and heard. But as always, it's a case of how much weight, if any, the court gives to the evidence.

From my point of view it's fine to discuss. But more info would be needed. Pictures and why you think the yard is responsible. NZ has a cheap to access Disputes Tribunal if you can't come to an agreement. https://disputestribunal.govt.nz/how-to-make-a-claim/apply-online/

Article reports it's $35 bucks a pop. Owner of 'Seddon Park' is Greg from Greymouth.

Who's the owner of the barge?

Ring the harbourmaster. They have contact details on file. Coastguard may be able to help too. I've gone aboard boats in this situation and battened down for them.

Sigh gulfusers.org.nz Registrant Name Franks Ogilvie Registrant Contact Address Po Box 10388, The Terrace Registrant Contact City Wellington Registrant Contact Province NZ Registrant Contact Postal Code 6043 Registrant Contact Country NZ (NEW ZEALAND) Registrant Contact Phone +64 221930225 Registrant Contact Email brigitte.morten@franksogilvie.co.nz What you need to know about Franks Ogilvie. The Wellington legal firm that employs that very nice man Jordan Williams <heavy sarcasm> of Dirty Politics fame is none other than Franks and Ogilvie, which has

I'm presuming also you will disconnect them.

Car hoists and boat haulouts is a not a good analogy because boat haulouts are much more limited. I like the direction of your thoughts but to take it s few steps further we could ban all privately owned goods on public land. That would mean a new type of society.