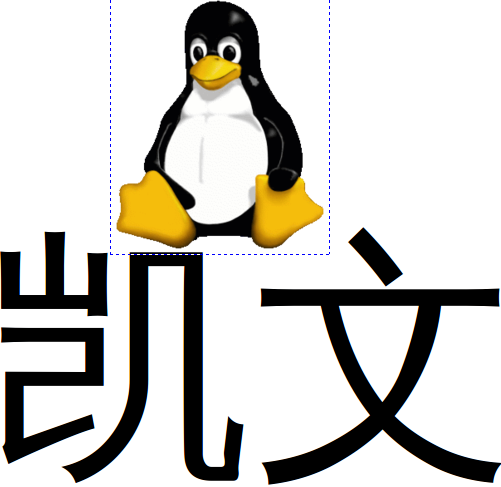 Content Count

1,007

Joined

Last visited

Days Won

20
Profiles
Media Demo
Forums
Gallery
Calendar
Store
Everything posted by Kevin McCready
Pity about the lawn mowing, which is also a bad idea - big source of greenhouse gases and big destroyer of insect and bee habitat. Oh, and a waste of good sailing time.

I couldn't be bothered wasting my time watching him, but now I'm curious. What blather triggered you? What did he say?

https://www.pnas.org/content/118/3/e2016238117.abstract?etoc

OMG why have I just learned about this? Wonder if it could be adapted for yachts. Riding out a three day gale when I crossed the Pacific would have been much more fun. https://en.wikipedia.org/wiki/RP_FLIP

If it's not too late think about an Easterly 30. You're welcome to come and sail with me if you want out of Hobson Bay in Auckland. https://kmccready.wordpress.com/?s=easterly

The linked article on insurance was good. https://www.superyachtnews.com/business/what-keeps-the-insurers-up-at-night loved this quote from it "Another of our concerns, which again has again been exacerbated by COVID-19, is the minimum manning requirements on private vessels at the lower end of the superyacht spectrum – in so far as there are none," But they want 2 people on board at all times who are trained to fight fires.

Is Buck House short for Buckingham Palace? Where does the expression come from?

Scientists develop transparent wood that is stronger and lighter than glass. So what is the epoxy? https://www.cbc.ca/radio/quirks/scientists-develop-transparent-wood-that-is-stronger-and-lighter-than-glass-1.5902739?__vfz=medium%3Dsharebar

Easterly 30 is great. I bought it for same reasons. We've been to Barrier a few times. You are welcome to come and sail mine. My wife and I are getting a little bit older and are planning to downsize soon. https://kmccready.wordpress.com/?s=easterly And here's my sailing story FWIW. https://kmccready.wordpress.com/2014/06/30/sailing/

NSW has had licensing for years. The good guys love it. Keeps the idiots in check. And I also know a brilliant sailor who uses a jetski in his work.

And BTW Fish, did you watch Backtrack Boys

Fish, I think you still owe me a bottle?, you seem to be missing the point. Jail is not for boat rage incidents. In fact jail is never the solution (see JustSpeak). Lock him up may feel good for you, but for the rest of the community it's a counterproductive kneejerk reaction.

I worked in jails with murderers. This kid seems never to have got a break and IMHO shouldn't have served 8 years. Watch Backtrack Boys to learn why. Available for free via beamafilm on Auckland libraries or see their website backtrackboys.com https://beamafilm.com/watch/backtrack-boys And if he's lived crime free for years ... FFS.

Mum power!! Love it. Who's the silly pratt who deflated his dinghy and sunk his outboard? And yes I know mum may have been over 5 knots, but this guy deserves his self-inflicted damage.

OMG, that wunderground site is amazing. Pity I didn't have access to that in a recent court case.

https://www.bulwer-lytton.com/2020

from my sailing database: Mr Earp gave evidence that he knew of people who started construction on a boat and registered the vessel several years before launching it. The registration is not an annual fee, it is a one off payment. Builders will do this so they can place the number within the hull. The requirements for a metal vessel are that the number needs to be stamped into the hull permanently or welded onto the metal hull or transom and displayed on a continuous beam inside the vessel. The metal plate is about the size of a cigarette carton and has an O.N. O/N or "Official Number". M

https://en.wikipedia.org/wiki/Official_number

For a steel boat survey you must have a "plate thickness meter" and get into every spot. I once helped a friend prepare an old steel boat for the water again. As we were about to relaunch it was discovered by accident that a significant part of the hull was paper thin; it had rusted from the inside. Now I'm older and wiser. Old steel boats have also basically fallen apart after being hauled out for inspection. Don't be afraid to give the steel a good solid whack with the pointy end of a welders hammer. If the steel is in good condition it won't matter a jot. If it's thin, the hammer will go th

Hey bigal. Nice piece of writing. Do you have a blog? I want to see what happened next. You've reminded me of the time my young bro hauled me up to the spreaders, got an override on the winch and couldn't get me down. LOL. No jetskier in sight luckily.

Violence, guns or beer cans, is never a solution. Let's not normalise it here in NZ in the way we've just seen in the Capitol Putsch. BTW, the best thread on the putsch is this.

Good on you!! Dunno about the crying part. Save that for the first time you're in a blow. Meanwhile, FWIW make safety your mantra. https://kmccready.wordpress.com/2015/01/05/storm-fantasy-sailing-yacht-safety-card/

No. Vehicles etc can be confiscated.